Rental rates and supplements
at Sunêlia Le Fief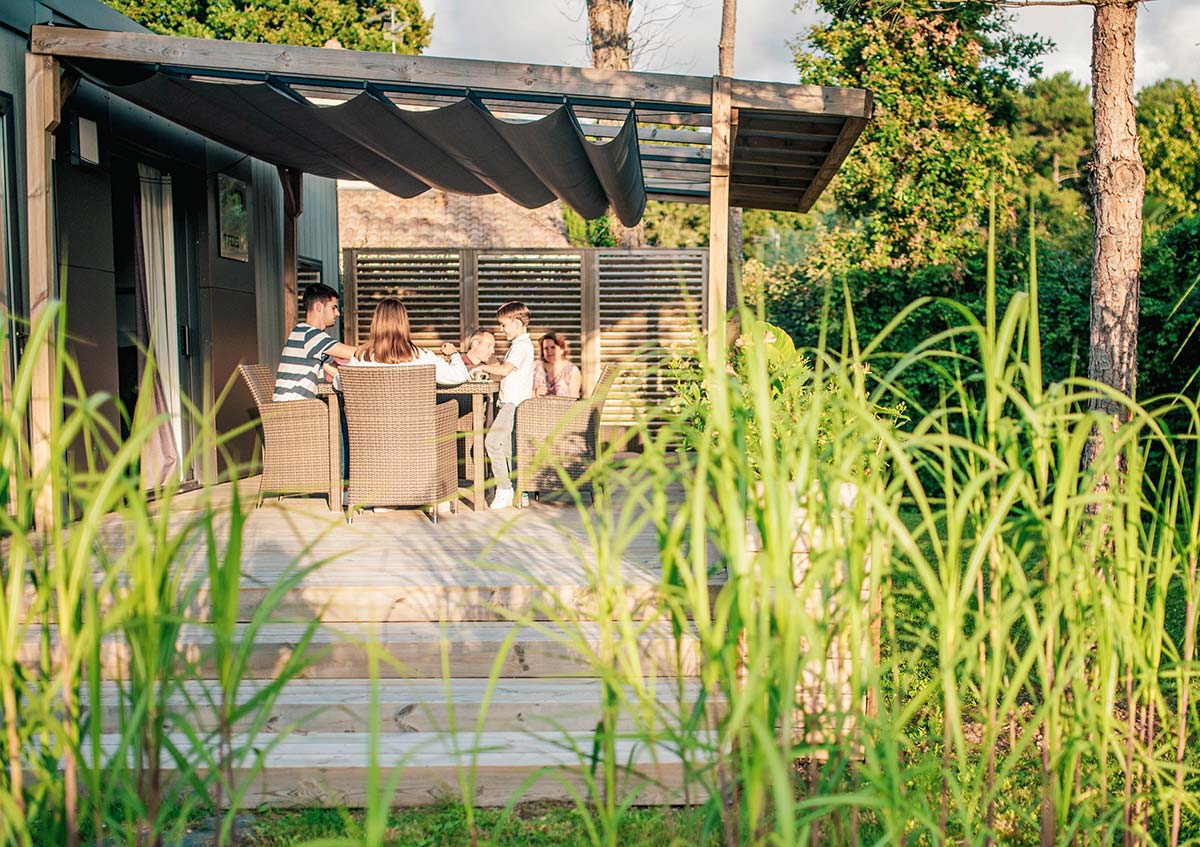 A wealth of choice for a great stay at St Brevin…
The campsite Sunêlia Le Fief offers high quality mobile homes specially designed to provide you with best comfort and well-being within an exotic setting at St Brevin les Pins in Southern Brittany.
You will be feeling truly at home when on holidays in these comfortably fitted mobile homes. Most have a wooden terrace meant for pleasurable moments with your "tribe" during your stay at St Brevin.
Special conditions for rentals :
Blankets and pillows are supplied, but not sheets.
Minimum stay of 2 nights throughout the whole season (except for Ascension minimum 3 nights)
Various rentals

Baby kit (cot, high chair or bath)
2,00 € /night /furniture
Fabric sheets
10,00 € /person
Disposable sheets
7,00 € /person
Wrist band deposit
5,00 € /person
Safe deposit
20,00 €
Supplements

Dogs in rentals* (6 kg maximum)
7,00 € /night
Cleaning package
100,00 €
Reservation fees
35,00 €
Set, sheets, towels
and cleaning at the end of the stay
35,00 € /person (minimum 4 pers.)
Set bed (linen and towels)
15,00 € /person
* In the rentals, only dogs less 6 kg and outside category 1 and 2 are admitted. Except for Sunêlia LUXE TAOS wherein ALL DOGS ARE FORBIDDEN. Do not forget anti-rabid vaccination certificate and dogs must at all times be held on leash in the campsite.